Day 170/366
Level E is about a baka alien and a human he fucks around with!
One all black boy uniform in this show and then I spotted 2 other girl uniforms. The one on the left is the matching pair to the boy uniform. It's simple all black with a yellow floppy bow tie. The yellow looks pretty good but still makes me think of a bee. The other uniform is completely random and it's just a typical sailor suit. Not much to say about that one.
Overall: Meh.
GD Star Rating
loading...
This winter we got 20 shows. Quite a bit more from last years 12 or so. All shows that aired were watched. There are a few ova's that I didn't pick up but that's not an issue since they are related to series I haven't seen yet. Everyone should know by now that I make it a yearly goal to watch all anime that airs in the year. I've been doing that for the last 3 years. I find it pretty fun and it makes these posts awesome. Anyway onward with winter aired anime!
Winter is either really fun or kind of meh. Unlike the last 2 years this year I didn't get a 10/10 anime that aired which I found a little weird because pretty much every season I get one of those... "Everyone's"  top anime of the year/decade came out. Mahou Shoujo Madoka Magica was fun but I just couldn't get into it as much as everyone else. I do however love Kyubey very very much. I'd make a contract!  /人◕ ‿‿ ◕人\
Suite Pretty Cure has jumped to the top of the pretty cure franchise for me. It's quite awesome and exceeded my high expectations that Heartcatch created. I only hope that the upcoming Smile can match the awesomeness that has become Pretty Cure! <3 Siren!
Best Show of winter is Level E. It did wonderful things in a hilarious way. I laughed a lot. I only wish that it could have been longer. It needed just a little extra bit of something to be amazing. All the characters were really great. The show almost seemed like it was a parody of sorts for Men in Black since it was about aliens on earth but no one else knows about them.
Worst Show of winter is without a doubt is the oh so terrible Onii-chan no Koto Nanka Zenzen Suki Janain Dakara ne... So bad that most people watched this show with sccsav while drinking because that was the only possible way to get through this show. Unless you are me of course! Everything about this show is offensive...
Here's my big list of Best to Worst shows of winter 2011:
Level E 8/10
Suite Pretty Cure 8/10
Wolverine 8/10
Fractale 8/10
Mahou Shoujo Madoka Magica 7/10
Beelzebub (still airing) 7/10
Gosick 7/10
Kore wa Zombie desu ka? 7/10
Supernatural The Animation 7/10
Kimi ni Todoke 7/10
Dream Eater Merry 6/10
Freezing 6/10
Mitsudomoe 5/10
Cardfight!! Vanguard (still airing) 5/10
Infinite Stratos 5/10
Rio: Rainbow Gate 5/10
Wandering Son 4/10
Dragon Crisis 3/10
Starry Sky 2/10
Onii-chan no Koto Nanka Zenzen Suki Janain Dakara ne 1/10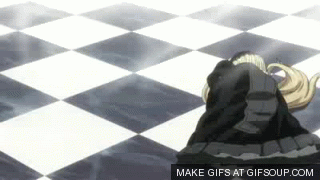 Surprise enjoyment: Supernatural The Animation was quite enjoyable. It probably helps a lot that I haven't seen the American show it originally is. I really like that ED. Beelzebub started off pretty weak but after a while I sank in and started to really like the characters.
Surprise fail: Gosick I honestly expected much more from. Sure it has a pass rating from me but I really just wanted to be wow'd by it and that never happened.
Honorable mentions: Rio: Rainbow Gate! Sharks, Gambling, and boobs! Fractale is a show everyone hated on but I still got a lot of enjoyment out of it regardless. Wolverine was super fun and Landon agrees! Wandering Son is my most hated noitaminA show. The only one I hate actually. Which is hilarious because everyone loves it.
GD Star Rating
loading...
Oh what a week. Watched some fun stuff that I had been looking forward too and finished off a lot of series too. Parody anime seems to be taking up a lot of my time these days and I think I've actually found a romance drama that doesn't annoy me in the slightest!
February 8
Miyamoto Musashi Movie
Overall: I actually had no idea what I was getting into with this movie. It is about a samurai warrior that is almost like a biography of him in some strange documentary kind of way. It was interesting but I don't think I'll ever watch it again.
Kemono to Chat OVA
Overall: I love cat humour and I'm so happy that the Japanese like to feature a lot of cat humour in their shows. This one had me crying from laughter over the 30 minutes it is. I almost wish there was more episodes to come but oh well.
Coo: Tooi Umi Kara Kita Coo Movie
Overall: This movie was really long and slow but it was actually rather interesting... As long as you are ok with sea monsters befriended by humans though.
The Little Prince and the Eight-Headed Dragon and Alakazam the Great are 2 more movies I watched but I really don't have much to say about either. They are OLD.
February 9-10
SoulTaker episodes 1-13
Overall: While watching this show I felt the same way while I was watching both Utena and Melody of Oblivion. Both shows use a lot of imagery and a lot of strange things are going on. You fill in the blanks what things could possibly mean. Like the other 2 anime SoulTaker leaves me wondering what I watched and confused as how I feel about them in general. I know I liked the shows but I couldn't really explain why very well either. They are fun and SoulTaker proves to be mysterious in a rather mysterious way. I can see why this is on Digiboy's top 100 list since he eats these kind of shows up like candy.
Gundam Seed episodes 38-42
Paniponi Dash episodes 5-26+OVA
Overall: This is basically on the same level as all those other cute girls doing cute things parody shows for me. Lots of laughs but lots of misses too. In fact I'll say that I found most of it boring but at least it didn't annoy me as much as Lucky Star ended up doing after a while. I've also come to the conclusion that while I do like to laugh my funny bone just happens to be VERY different from the majority when it comes to comedy titles. Yet another worthwhile watch from digiboy's top 100 list. Oh and the ova was the funniest over the entire show. hehe
Level E episodes 3-5
Overall: I swear I'll make a post about this soon... >.>
Loups=Garous Movie
Overall: This movie was BORING. I expected good things but man... No I haven't read the book that this is based on but it's safe to say that the book is probably way better than this crappy movie that took me over 4 hours to watch and I had to restart it 3 times cause I just would stop paying attention. >.< I watched it because I was going to feature it for a snack of the week post but after viewing I just couldn't bring myself to write anything about it.
February 11-12
Magical Chocolate OVA re-watch
Touch episodes 1-42
Overall: Having been created by the same person that made Cross Game I expected to not overly enjoy this older version. Oh how wrong I was! So far this show has been a complete blast and does the drama romance side of the baseball story just fantasticly. The twist that was thrown in around episode 25 was REALLY good but had me wondering just how the show would keep my interest. So far though it's doing a wonderful job and I'm sitting at a 8/10 rating so far. I'm not interested in baseball in the slightest but there's enough romance drama filling the show up nicely that I don't mind sitting through an intence game here and there. I do find it weird that they give the next episode preview before they roll the ED credits. I'm not sure why they decided to do it that way but it keeps me on my toes to skip to the next episode in order not to be spoiled. At first I thought the main girl lead would annoy the crap out of me but she has shown herself to be not all that bad. Has tantrums now and then but that I can deal with. I can't wait to get to finishing off this series!
Zenryoku Usagi episode 41
Gundam Seed episodes 43-45
February 13-14
Gundam Seed episodes 46-50
Overall: Finally finished this shitty show... I REALLY feel bad for making my friend watch this terrible show with me... I was going with the benefit of the doubt when I first started it but sadly that failed. The way it ended just made me rage all the more but it was a very fitting ending considering the SHOW SUCKS BALLS. I won't even go into a lot of details about it since the show is so shitty it doesn't even deserve my rage... (right now) I really have to stop picking favourite characters in shows as they always die... >.< But at least my most hated character was put to rest.
Touch episodes 43-48
Gintama episodes 147-171
Overall: Coming closer and closer to the end only to have it start back up of course! I've actually found that from the beginning of season 4 I haven't been laughing nearly as much as the others have. Only 2 episodes so far got a lot of laughs from me. I'm hoping the best is yet to come though as generally parody comedy shows do start off lighter when they start fresh on a new season.
Gundam Evolve OVA
Overall: It was really fun watching all these shorts especially after viewing Seed I really needed some awesome Gundam to shine through. Episode 7 and 13-15 were my favourite episodes. I really wish this was made after Gundam 00 aired so one of that could have been included somehow. Very fun watch and just might get me ready to watch Destiny sooner than later...
Baldr Force Exe Resolution OVA
Overall: Fun look at a world that is very connected through the internet. I'll feature this for a snack of the week post sometime soon.
~
Episode Count: 122 + 5 Specials/OVAs + 5 Movies

Manga Count: o
GD Star Rating
loading...
I'll keep this short and sweet. After all if I really wanted to talk a lot about these shows I'd give them each their own posts 😛
* means I'll be looking forward to these series each week.
* Beelzebub shall be interesting to see where it goes. It tries a little too hard to be funny for my tastes but that's what shounen is all about. I really hope that demon baby gets pants at some point. For some reason seeing that little boys dong so often creeps me out. I do look forward to the fights that this show shall be bringing.
Dragon Crisis will be the second worst episode that I've watched this winter behind the Brother love show. I love dragons and all but I don't generally want them in loli form. I like them as REAL dragons. I feel like someone took a look at Niche from Letter Bee and was like I need to make her better somehow... Oh hey lets make her a dragon and put her into a box! YEAH that'll work!!! -.-
Dream Eater Merry AKA Yumekui Merry I didn't expect this show to interest me in the slightest honestly. It's giving off a Soul Eater vibe that I like though.
* Fractale is a delightful Yokohama Kaidashi Kikou with a plot. We visit a futuristic world that relies a lot on computers to make people happy. We weren't given much to chew on plot wise yet but it'll come in the next episode I'm sure. For now we are left with a girl who appears out of a pendant and our lead boy is shocked. Honestly I was too. Best OP and ED along side of Level E for me as well.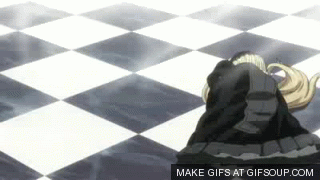 * Freezing was a whole lot of fun honestly. Violence, blood, and boobs. I could do without the boobs and ecchi moments but it still does add to the entertainment of the show. I shall have a lot of fun watching this show this season.
Gosick was a HUGE let down. I was actually expecting to like this one a lot because I do love mysteries but man... I hate the chick already and her male counterpart already shows signs of no spine. No thank you.
Haiyoru! Nyaruani: Remember My Love makes me wonder why they are making more of this. It was bad enough the first time around does it really need another part to it? I just don't get it.
IS: Infinite Stratos is Ladies vs Butlers with a sci-fi mecha twist. I relitivly enjoyed LvB so I actually liked this first episode even though it was painfully cliche. I shall look forward to seeing more of the mecha in this though as the 2 minutes or whatever it was at the beginning of the episode just wasn't enough for me to judge.
Kore Wa Zombie Desu Ka? probably had the most funny first episode of all airing this winter. I am afraid though that they will not be able to keep up with the pace that they have set and it will get stale. I hope I'm wrong but who knows with parody comidies. I do love my magical boy transformation scenes though and this one pleased me greatly. The ED for this show was pretty darn good too. Seeing those nipples was entertaining!
* Level E is probably the show I'm enjoying the most, along side of Fractale. I'm so glad I decided to blog it this winter so keep on the look out for those posts.
Oniichan no Koto Nanka Zenzen Suki Janain Dakara ne AKA I Don't Like You at All, Big Brother uhhhhg. I'm sure everyone has ripped into this one a whole lot already so what's one more bad review of it. I'll keep it brief though so lets just say that when a show makes me cringe in the first 10 seconds it's generally a bad omen.
Puella Magi Madoka Magica AKA Mahou Shoujo Madoka Magika very forgettable for me. I think people are pretty hyped up about this show but honestly it just kind put me to sleep since I wasn't interested in anything that happened. The art sure is pretty though.
Rio Rainbow Gate is lucky, shiny, boobs playing casino based card games. Card dealers battle it out to see who is the luckiest and win gate cards from each other. It's a little silly I must say and there are a lot of useless characters. I don't hate it yet but I really don't see why this got the green light either. I suppose someone out there needs their gambling beauty fetish filled in anime form.
Starry Sky is a strange reverse harem of sorts that is taking forever to get into what the show is suppose to be about. Maybe I just don't get it but I'm gonna blame the 10 minute episodes on this one. I probably would have dropped this show by now if it wasn't for the short episode length honestly. AND I kind do still want to see what is suppose to be going on here.
Wandering Son... Where a boy wants to be a girl and a girl wants to be a boy but shhhhhhhhhhhhhhhhhh it's a secret... oi I didn't enjoy this first episode at all. Took way too long to say what they wanted to say and then it just crawled by at a snails pace. I will say that it is pretty to look at though. Nice and pastel like.
* Wolverine was an interesting start honestly. I really liked the Canadian shout out with beer. Classy as ever. I'm questioning exactly what they are trying to do with this series still but from what I can make out of it, it'll be romance based with some awesome action. I do laugh at how Logan can stop bullets and kick ass at pretty much everything. But he can't beat a sword swung around by an old man. LOL!
In the Season 2 part we oddly only have 2 titles. I find this rare honestly because there's generally at least 4. But it being the winter season and all there is less all around so 2 is a good number here.
Mitsudomoe is still the same old show. We start off this season with a look at the newest Gachi Rangers movie or episode or whatever it was. I'm still not a fan of this show but I will admit that when it does hit a funny mark it is totally hilarious.
Kimi ni Todoke... ahhh... This season doesn't feel like a new one honestly and is more like it just keeps on going from the season one. We got an episode 00 to remind us what happened in the first series then episode 1 aired. This episode was about valentines day chocolates... I hate these episodes with a passion and watching stupid Sawako fuck up was just painful. I can not express how much I raged at her... Now this seems very negative but I actually do like the show... I think it's because it does remind me what it was like as a teenager with a first crush.
Overall: I'm a little sad that nothing totally blew me out of the water but I was given at least 5 maybe 7 shows that I think will please me. Oh yeah I completely forgot about Cardfight!! Vanguard... Lets just say this is WAY too shounen little boy for me... But if it'll be 12 episodes like I've heard I'll be able to sit through it.
GD Star Rating
loading...
Aliens come and go on earth but we have NO idea about it. Sometimes I think this is true for real life because some of the people I've meet before are just SO out there it's hard to not think they are somehow different beings. Hell I'm sure a lot of people think that of me too at times!
The OP reminds me of Durarara imagery wise which was an instant plus. The song was ok but might take me a little longer to really get into it. I'm pretty picky with my anime music honestly. The ED is painfully generic but again I enjoy the imagery that goes along with it. Seeing those beautiful animated starry skies is awesome and seeing space will always be a plus with me.
There honestly isn't all that much to say about the anime at this point other than it'll be interesting to see the relationship between these odd characters as they meld together. I'm very weirded out by the parrot for some reason. It just seems like a random thing to be there, a bird and all, but I'm sure it'll have some significance later down the road other than being some sort of tool for these strange folk that are after the alien. At least that's what I think about it anyway. I do enjoy the random cat though. I'm not sure who owns the cat but it seems to be either the alien or baseball boy since I think it lives with them. I love the obsession that anime has with adding cats into shows that don't necessarily need them. Power to cute animals!
The main character, Yukitaka Tsutsui, is a baseball player that has transfered from Tokyo to go to school at Kisaragi high school. They scouted him to play for them which I find odd that a high school would do honestly. But things are different over their I suppose and baseball is similar to the American way of football in school. I hope the show doesn't try to focus too much on the baseball aspect because it will fail for me if it does. This isn't a show about baseball it's a show about a very odd alien prince and that's what I want to see!
And see I certainly did. Prince alien is a very odd one. He makes a lot of strange jokes which is generally for his own amusement. I don't mind that one bit but I am afraid that it'll get stale very fast if they don't keep on their toes comedy wise. I'm interested to learn more about him as the anime goes on. I loved that he just was randomly in Yukitaka's apartment before he even got there. This is going to be a very interesting relationship between the two indeed with things starting out this way. The anime has some of the most interesting facial expressions I've seen in quite some time. And yes, there's even a girl in this show that will most likely be a romantic interest of sorts for either of the boys.
Overall  I'm very interested to see where this is going. I love me some yummy sci-fi to warm my heart during these cold winter months.
GD Star Rating
loading...