On the Seventh Day of Christmas My True Love Gave to Me,
Seven Pretty Cure Titles,
Six Underrated Shows,
(Twenty)Five Years of Final Fantasy,
Four Video Game Feels,
Three Idol Shows,
Two Amazing Cartoons,
and The Best Boots in All of Anime
Watched them all now so why not make a list! (ok well not all still waiting on the second season of yes to get finished but close enough right?)
1. Suite Pretty Cure
Everything about this series was pure awesome. There's only one thing that could have made it better but I won't say here because it's a pretty big spoiler for what does actually happen in the series. Best mascots ever.
2. Yes! Pretty Cure 5/GoGo!
I marathoned the first season of yes this year only because I got completely addicted to the characters. There's a pretty darn good story for this season that just kept me wanting more. Transforming mascots kick ass.
3. Heartcatch Pretty Cure!
Everyone's favourite Pretty Cure series is only 3rd favourite for me. I'm all about the weak kicking ass but it's over done a lot.
4. Pretty Cure/Pretty Cure Max Heart
Where it all began. I think I wanna go back and re-watch this for the fights and kickassery. This one is the most like Sailor Moon for me.
5. Smile Pretty Cure!
The currently airing Smile just doesn't quite do it for me as much as I was hoping. Yayoi is the most annoying girl ever to me.
6. Fresh Pretty Cure!
I didn't overly enjoy this one. I didn't like the characters or the look honestly. Their Magical Girl Uniforms looked pretty ugly too. But having almost all of them go to different schools was pretty darn interesting. A shout out to Sailor Moon yet again perhaps. Most annoying mascots ever too.
7. Pretty Cure Splash Star
I hate this one with a passion... Stupid Pretty Cure 1 clone wannabe... >.<
Here's to hoping that the next Pretty Cure coming next year, Dokidoki! Pretty Cure will rock!
GD Star Rating
loading...
322/366
Suite Pretty Cure my favourite of the franchise so far.
While this is my favourite Pretty Cure these uniforms aren't my favourite of the bunch. But they are my second favourite! The baby blue looks so cute paired up with the pink trim, buttons, and bow tie. Love that the skirt has a double thing going on too.
Overall: Sure! I'm super fond of all the magical girl uniforms but I wouldn't wear Cure Rhythm's but Cure Beat is the number one choice I'd make to wear one.
GD Star Rating
loading...
Title says it all! Yay week of PreCure awesomeness!
GD Star Rating
loading...
Honestly this year has been pretty slow anime wise for me. I got a PS3 for Christmas and lets just say I've been very happy with said purchase. Final Fantasy XIII and XIII-2 have been my obsessions along with Dynasty Warriors Gundam I and II. I need to get III still but II has been keeping me quite busy even though I don't like it as much as I. How I don't have Dynasty Warriors 7 yet is a little mind baffling but all I can say is SOON.
Anyway enough about video games as that could easily fill a whole post and well I might just do that at a later date. I've honestly barely watched any anime this year series wise. I'm always in the mood for a one off ova or movie though so that's what this post is mostly about. I did finally watch Souten Kouro this year since subs were finally completed for it. It totally filled my RotK need for a while. Having the story revolve around Cao Cao was rather awesome and really makes me look forward to the last RotK title I have yet to watch, Koutetsu Sangokushi. I can only hope that one day the 2010 remake RotK series will be completely subbed. There's only so much enjoyment I can get from watching it raw after all.
The only other series I've completed so far that hasn't been currently airing was Galaxy Angel X and A. I watched Galaxy Angel and Z for my not so secret santa project so I figured I should complete the series. I still have to watch Galaxy Angel Rune though but I'll get around to it eventually. Rune apparently does things differently since X and A were pretty much the same as the first 2 series. I'm looking forward to Rune simply because it'll be a different take on the Galaxy Angel stuff which will be refreshing. It's a good series overall but nothing amazing either.
The fact that 3 big shounen series I watch and a lot of others as well, ended recently was a little strange. Beelzebub and Bleach sure I can live without airing anymore. I liked both shows alright but I won't miss watching them every week either. Gintama though... We just got it back and they take it away from us again! I'll look forward to when it comes back because I have faith that it certainly will. I'll at least look forward to more movies~
I've started watching Toriko again because my boyfriend was driving me nuts asking when we were going to watch more. Since I planned on blogging this (and I still do I swear) I didn't want to watch any of the episodes because then the chances of me blogging earlier episodes really start to disappear if I watch ahead of where I left off blogging. I gotta say I completely love this series. It shows a great love for food which I certainly share and I bet most people can relate to as well. I love food eating reactions! Toriko does this very well honestly and makes me remember just how awesome Yakitate!! Japan was when it came to food reactions too. I'm not 100% caught up with the series yet but I'm currently on episode 33 and plan to be caught up fully in the next few days.
MOVIES
Sora no Otoshimono - This was a great recap movie. Everything about it made me smile and laugh. I can't wait for Season 3 to air.
Suite Precure - Suite is my favourite Pretty Cure title to date so it should be no surprise that the Suite Movie has become my favourite Pretty Cure movie. But then again all the Pretty Cure movies are pretty great in their own ways.
Fullmetal Alchemist: The Sacred Star of Milos - I don't know why people were expecting super duper amazing plot and such with this movie. After all it was just a one off random story. I went in expecting awesome shounen action and that is exactly what I received and enjoyed a great deal.
Recollections of a Certain Pilot - This movie doesn't really do anything new or amazing but I'm a sucker for planes in anime~
OVA's
Higurashi no Naku Koro ni Kira - I don't even know why I watch these Higurashi ova's anymore... Guess I just love the series that much.
Steins;Gate - This ova was so darn cute by the end because the very end is what made it so awesome. I'm looking forward to that movie they'll be doing.
Fantascope Tylostoma -
Hotarubi no Mori e - A lovely short ova about a girl falling in love with a spirit. It's a little sad but oh so lovely at the same time.
Gyo - GASHUNK! It was a great ova of a great anime. I know a lot of people were disappointed with it but I honestly can't figure out why. It did everything perfectly!
Nakedyouth - I've actually watched this a few years ago but it floated up on my radar again and made me remember just how lovely a one off 10 minute work can be. Almost anything that explores youth and sexuality is always a treat to watch.
Winter 2012
I've actually not watched a lot that finished airing during the winter season. I plan on watching them all but with it looking quite meh according to my tastes I decided I would skip watching it while it currently aired and wait till they were finished. I did watch a few I knew I would enjoy or that just happened to be Season continuations of shows I have already seen all of. I tried watching Another and Mouretsu Pirates while they aired/airing but sadly Mouretsu Pirates just didn't do it for me in the 3 episodes I sat though and just made me angry. Another is a horror anime so those are generally best marathoned instead of watching one episode a week. I do plan on watching both still along with everything but these are my priority anime from winter that have finished: Another, Black Rock Shooter, Nisemonogatari, Senki Zesshou Symphogear, and Rinne no Lagrange. If there's one you think I'm missing that I should get to asap leave a comment and I'll consider.
Brave10 - I love these kind of anime. You know the ones with pretty boys and girls whooping each others asses... Yeah those... <3
Daily Lives of High School Boys - HILARIOUS~
Thermae Romae - HILARIOUS~
Zero no Tsukaima 4 - I'm sure an ova will pop up for this at some point. But it's good to have it finished for fans.
Recorder to Randoseru - a short episode series about a small girl who is in high school and her large brother that is in grade school. I've oddly enjoyed this series and an oddly glad that it is continuing into the spring season.
Gokujo - another short episode series. This one is about girls being dirty and gross. Very pervy too. It's charming in it's own strange way.
NatsumeYuujinchou Shi -  Season 5 where?! <3
Tantei Opera Milky Holmes 2 - meh
Poyopoyo Kansatsu Nikki - still airing!!! ROUND CAT IS ROUND~
So far I've only watched one SPRING 2012 anime. That being Space Brothers of course. It was the #1 anime I was looking forward to and it certainly didn't disappoint me which was delightful. I might try blogging it but well we all know how terrible I am with keeping up to date with those. 😛
GD Star Rating
loading...
This winter we got 20 shows. Quite a bit more from last years 12 or so. All shows that aired were watched. There are a few ova's that I didn't pick up but that's not an issue since they are related to series I haven't seen yet. Everyone should know by now that I make it a yearly goal to watch all anime that airs in the year. I've been doing that for the last 3 years. I find it pretty fun and it makes these posts awesome. Anyway onward with winter aired anime!
Winter is either really fun or kind of meh. Unlike the last 2 years this year I didn't get a 10/10 anime that aired which I found a little weird because pretty much every season I get one of those... "Everyone's"  top anime of the year/decade came out. Mahou Shoujo Madoka Magica was fun but I just couldn't get into it as much as everyone else. I do however love Kyubey very very much. I'd make a contract!  /人◕ ‿‿ ◕人\
Suite Pretty Cure has jumped to the top of the pretty cure franchise for me. It's quite awesome and exceeded my high expectations that Heartcatch created. I only hope that the upcoming Smile can match the awesomeness that has become Pretty Cure! <3 Siren!
Best Show of winter is Level E. It did wonderful things in a hilarious way. I laughed a lot. I only wish that it could have been longer. It needed just a little extra bit of something to be amazing. All the characters were really great. The show almost seemed like it was a parody of sorts for Men in Black since it was about aliens on earth but no one else knows about them.
Worst Show of winter is without a doubt is the oh so terrible Onii-chan no Koto Nanka Zenzen Suki Janain Dakara ne... So bad that most people watched this show with sccsav while drinking because that was the only possible way to get through this show. Unless you are me of course! Everything about this show is offensive...
Here's my big list of Best to Worst shows of winter 2011:
Level E 8/10
Suite Pretty Cure 8/10
Wolverine 8/10
Fractale 8/10
Mahou Shoujo Madoka Magica 7/10
Beelzebub (still airing) 7/10
Gosick 7/10
Kore wa Zombie desu ka? 7/10
Supernatural The Animation 7/10
Kimi ni Todoke 7/10
Dream Eater Merry 6/10
Freezing 6/10
Mitsudomoe 5/10
Cardfight!! Vanguard (still airing) 5/10
Infinite Stratos 5/10
Rio: Rainbow Gate 5/10
Wandering Son 4/10
Dragon Crisis 3/10
Starry Sky 2/10
Onii-chan no Koto Nanka Zenzen Suki Janain Dakara ne 1/10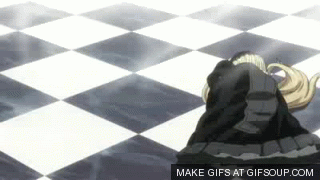 Surprise enjoyment: Supernatural The Animation was quite enjoyable. It probably helps a lot that I haven't seen the American show it originally is. I really like that ED. Beelzebub started off pretty weak but after a while I sank in and started to really like the characters.
Surprise fail: Gosick I honestly expected much more from. Sure it has a pass rating from me but I really just wanted to be wow'd by it and that never happened.
Honorable mentions: Rio: Rainbow Gate! Sharks, Gambling, and boobs! Fractale is a show everyone hated on but I still got a lot of enjoyment out of it regardless. Wolverine was super fun and Landon agrees! Wandering Son is my most hated noitaminA show. The only one I hate actually. Which is hilarious because everyone loves it.
GD Star Rating
loading...