noitaminA is a programing block created in 2005 starting with Honey and Clover. The goal was to bring in the female anime viewers. Over the years I personally think that goal has changed into bringing just great quality shows to the viewer no matter what gender they are aimed at. It is clear that the female aim is still present but it is also very clear that it is not as over bearing as it was in previous years.
I made it a goal sometime ago to watch everything that has aired in this slot. For the most part these anime have always been awesome to watch and I can honestly say I've only really disliked sitting through one of these shows. Here's my top list to date.
Jyu Oh Sei 10/10
This was my first brush with noitaminA anime. Honestly I didn't even know much about noitaminA at the time of watching this. I was mostly like "Ohhh hey a survival anime! I like those!" and dove right in. Jyu Oh Sei is far from most people's favourite noitaminA show, hell it's far from most people's top 10 anime of all time! Which it just happens to place 10th on that list of mine. I was just captivated by the show so much. I enjoyed all the characters, loved the look, and the story has a cute twist to it by the end of everything.
Third and Thor are probably my favourite characters of the series. I can't honestly choose who I like more much to the sadness of my girlfriends because for the most part they are on team Third. This prison planet, Chimera, that these men have come to live on is quite harsh and a great environment for some action. The strange politics of the planet play a very interesting roll in this series as well. The goal of becoming the Beast King is at the top of everyones mind and most will do anything to achieve the glorious title.
House of Five Leaves 10/10
This quiet samurai show is just amazing. House of Five Leaves focuses on many things but the budding relationship between 2 men was quite something. And no not in that totally gay kind of way! Although that could have been fun too 😛
I view Yaichi as a great tragic character yet having Akitsu Masanosuke around helps him in ways I'm sure he didn't even know he needed help with. Both men go through this actually. It's just great!
I know this show is not for everyone. The pacing is terrible at times and honestly the story is rather jumbled. But none the less it found it's way into my heart and I'll forever love it to bits.
Honey + Clover 9/10
A lovely slice of school life romance. But yes while this is filled with everything I generally hate, I love Honey and Clover! Why? Because it's not a so typical romance story and it's NOT a so typical school environment.
I have no interest in art or their school for the most part but these characters drew me in because of their passion. I respect passion and trying to find your place in the world and it was all done wonderfully. Along with finding their place in the world we of course get the drama and romance thrown in there too. Seriously love triangles EVERYWHERE! It was great honestly because even if I knew who would end up with who in the end (even though to most it wasn't obvious) there was enjoyment of watching each character get to where they will end up. Happy ending or sad depends on who you were rooting for I suppose. Weirdest OP ever!
Kuragehime 9/10
Otaku come in all forms! The word does not mean "Anime Fan" as most have come to believe in the west. It really means anyone that has a super interest in something. So yes, there are anime otaku, but there are every other hobby otaku out there as well. Kuragehime showcases 5 different otaku and hilariously enough none of them are anime fans! Well I guess the yaoi manga writer counts as an "anime" fan but we never see her so I dunno if that should count.
Every single character in this show was perfect. Even the ones we are clearly suppose to hate. I loved every single one of them and wanted them all to succeed in whatever they were driving towards. Even if that goal was just rent!
Nodame Cantabile 9/10
I avoided this show for the longest time. I was afraid that it was going to be too dependent on music and that I'd end up hating it. Thankfully while Nodame Cantabile is completely filled with music and while it does play a very important part in the show, I fell in love with pretty much every single character they threw at me.
Nodame is a quirky girl that finds her way into the heart of a tough hard ass. Not the best of matches but well they do say opposites attract right?! For some reason Nodame and her love Chiaki really reminds me of my own relationship so this is pretty much why it's in the #5 spot. When anime characters can speak to me like that, I LIKE!
Bunny Drop 9/10
I didn't think I would enjoy this as much as I did but Bunny Drop melted my cold heart. It was a slow slice of life show about a single man who takes in a very young child. He has no idea how to take care of a kid but he does so anyway. We get to follow their journey learning about one another and how to cope with their new situation.
This falls into my adult slice of life category. Sure it focused on the girl a lot but it also focused on the adult a lot too. A very nice balance if I do say so myself. I think they could do with more episodes and all but I'm glad they ended it where they did since apparently things change a lot manga wise.
Tokyo Magnitude 8.0 9/10
Everyone remembers this anime because once they figured out THAT, they were hooked. Tokyo Magnitude 8.0 does a good job in having children in a traumatic situation and doesn't make them too annoying throughout the peril of an earthquake. Sure these ones cried A LOT but honestly if you were diving into this show not expecting that... Well I dunno what to say.
I love just how human this show is. No matter our differences most people when tragedy strikes everyone will end up coming together for the survival of all. This isn't always the case but this show did well in putting some faith in humanity for me at the very least.
Hakaba Kitaro 9/10
Spooky comedy is spooky! Hakaba Kitaro takes an old classic and gives it a little reboot. It probably has one of my most beloved OP's ever. Denki Groove is one amazing music group and I'll gush about them more down this list.
Youkai stories are a soft spot of mine because every single one of them is just delightfully strange. Who couldn't love an eyeball father? A ratlike man? Or someone who always walks around with a mask on? I love all these things and a fun filled comedy horror like this does great for a quick bite.
Antique Bakery 9/10
Old men and a bakery? Sign me up! Antique Bakery to me felt like pure fanservice aimed directly at me. I love food, I love old men, I love the restaurant business, oh yeah I tend to like the odd relationship too!
There is an interesting dramatic past to all those that are employed at this bakery and as the anime goes on we learn more and more. I kinda wish by the end of the show there was a better understanding for ALL the characters but I'll let that slide this time since the show was darn entertaining to me.
I WANT TO EAT ALL THE CAKES!!!
No. 6 8/10
I was smitten with No. 6 from start to finish. I didn't honestly know what to expect from it and that's what I loved the most about it. The setting is what drew me in the most. I love futuristic world that have a slum side to them.
If the setting doesn't pull you in I'm sure the characters would. I found all of them to be entertaining in their own strange ways. How each of them choose to survive in this world is quite interesting and how they choose to fight to better themselves is even more interesting.
Sion and Nezumi were a perfect match in more than one way. 😉
Un-Go 8/10
When mystery and the supernatural come together and make it work you get Un-Go! Quirky characters have always been a thing for me and this show delivers greatly in that aspect. I also really liked that there wasn't one mystery to sink my teeth into throughout the show. We got lots instead and that is what kept me watching week after week. I'd look forward to more if that ever came to be.
Mononoke 8/10
As a show that was part of another show, Ayakashi below, this was the last story in that show and since it was so good it just had to be made into its very own anime! Which I'm totally behind 100%. Mononoke is what happens when you do a horror right. It has a classy vibe to it that you can't turn your head away from even if you are feeling squirmish to what you are seeing. The artistic look of the show helps greatly with that. They layer texture over texture to pull you in like a work of art.
Also the Medicine Seller is one of the best characters ever!
Ayakashi 8/10
Like I stated above Ayakashi - Japanese Classic Horror is a collection of horror shorts. Mononoke being one of them of course but they had 2 other stories as well. Yotsuya Kaidan being the first one about betrayal, murder and ghostly revenge! It's probably my favourite aside from the last one, but since Bakeneko has a full series for me to enjoy I don't like to talk about it too much when speaking of this show. It just feels not fair to the other 2 stories!
The middle story being Tenshu Monogatari was a simple love story with a horror twist of course. I found it to be the weakest of the bunch but still very good. I think it would stand up to a re-watch whenever I decide to do so.
Moyashimon 8/10
I'll get this out of the way first. YAY!!! A SEASON 2 AIRING THIS SUMMER!!! This anime is the only one in the noitaminA block to have had a live action series air for it in the noitaminA block. I haven't watched it myself but I know plenty who have and loved it! Maybe I'll dive into it one day when I get on a real life tv series kick again (it rarely happens since I love anime way more). Moyashimon I'll always remember because of those adorable micro-organisms that the main character could see.
WE'LL BREW YOU! WE'LL BREW YOU!
Eden of the East 8/10
Oh what can I say about Eden of the East. It was a great mystery that's for sure! The characters were all so great too! Especially Akira Takizawa. Everyone will remember his entry to the anime scene even if they didn't enjoy the show. How could anyone forget a buck naked boy running around America with only an amazing cell phone (that I totally want) and a gun?! My only issue with the boy is his lack of memory. I'm not too fond of characters with memory loss in general so I won't hold it too much against him.
Johnny!!!
Paradise Kiss 8/10
There's only one thing that really blew me away about Paradise Kiss. It wasn't the story or the characters or that it was about fashion. Nope. None of that really interested me hilariously enough. Well the characters were pretty great I'll admit. But I saw something that I honestly had never really seen before in anime. I saw people having sex. And it wasn't like in your face gross sex either. It was sweet and tender sex. The scenes weren't very long either which was a good thing.
It's also a great indirect sequel to Gokinjo Monogatari!
Hataraki Man 8/10
This show was pretty much just about a woman working non stop to get the job done. There was absolutely nothing special about it other than it was nice to see another adult slice of life show. I really like slice of life shows when they have a super adult feel to them (if you didn't already get that hint) and Hataraki Man was all about the adult feel.
It also showed just how hard it is to be a woman who wants it all. Love, work, stability. Too bad it's always so hard to achieve all these without getting stressed out to the max!
Ano Hi Mita Hana no Namae o Boku-tachi wa Mada Shiranai 8/10
This started off very strong for me. So strong I had it at a 9. I know being knocked down a peg or 2 when it comes to ratings isn't a huge deal and all but Ano Hi Mita Hana no Namae o Boku-tachi wa Mada Shiranai just felt like forced drama by the end of it all to me and I couldn't stand it. It doesn't help that I have a dislike for lots of crying children.
It was a great show to watch with a buddy of mine though. We bounced lots of ideas off of each other about where they were going and which characters were currently pissing us off. I enjoyed that the most while watching this show. It was great for discussions!
Fractale 8/10
Fractale MURDERED this time slot!!! LOL!! That's what people were saying after this show finished airing anyway. Those silly heads. This aired around the time when noitaminA started changing their ways a little. I believe they were just testing the waters personally. 2011 was a really fun year for that in my opinion.
Anyway Fractale had a really amazing setting. It's a shame they couldn't pull all the ideas they were trying to go for together in the end but honestly it was still a really fun ride.
Guilty Crown 7/10
Poor, poor Guilty Crown. Everyone hates you so. But don't you worry! I still have some room in my heart for you even though you decided to break it past the 11 episode mark. Seriously this show started off great. Half way though it kinda went in a strange direction but near the end it picked up a tad but still blew it on the finale. Music and looks are what kept me around for the whole show. I know a lot of others kept up with it for those reasons as well. It helps that I episodically watched the first "good" half and marathoned the last "poor" half.
Maybe not hating this show along with everyone else is a sign that my tastes are evolving again! XD
Shiki 7/10
Vampire shows are always hard to get my attention. When they start off as slow as Shiki did though it's even harder. I ended up watching the first 6 episodes of this when it was airing dropped it and waited till the end to marathon it. I don't think I would have survived getting through it otherwise. The pacing in the first half of the show was painful for me. I was however rewarded when it came to the second half.
The style in which this show was done is worth mentioning. It has a very unique look and those hairdo's will make you take a double take at all the characters. Very fun.
Tatami Galaxy 7/10
Now this was another adult slice of life but Tatami Galaxy did nothing for me in the end. It went all out into lots of talking and lots of strange looks. The strange look was appreciated though. Generally lots of talkie talkie doesn't bother me since I like political shows and all but I just couldn't relate to what the characters were trying to get across half the time.
Toshokan Sensou 7/10
I like strange settings and all and one that has a military air to it is generally really appealing to me. Sadly Toshokan Sensou is honestly just a mess.
Ok so there is this war on books and knowledge apparently in this world. And in order to protect people's freedom to have access to knowledge an army was built to protect books and information... Kinda screams Fahrenheit 451 to you ehh? "Slight" differences sure but I can't help but to make the comparison.
I think if they stuck with this plot the show could have been great but they decided to work on some character romances instead that just felt super out of place to me. I dunno maybe I wasn't in the right frame of mind when I watched this or something...
C: The Money of Soul and Possibility Control 7/10
Man this show... LOL... C: The Money of Soul and Possibility Control was certainly different from the norm. I watched it with a buddy and it's probably the only way either of us could make sense of it all since we could bounce ideas off of one another. We also enjoyed fawning over Mashu and Q.
ADORABLE GIRLS ARE ADORABLE!
Something something economics... Blaa, blaa, blaa.
Genji Monogatari Sennenki 6/10
Genji Monogatari Sennenki  is a famous romance story that has been remade countless times. I personally don't care too much for the story but I appreciate the setting very much. I love historical settings of Japan and China when it comes to story tellings so as far as that goes I was happy with this show. Just wish I cared about the romance.
At least it looked gorgeous!
Black Rock Shooter 6/10
I don't know what to say about Black Rock Shooter honestly... It looked pretty... The fights were great... But anything else it had to offer just wasn't there for me.
Kuuchuu Buranko 5/10
Now... I actually really appreciate this show for what it was doing. Taking a look at the strange behaviours of humans is always interesting. But sadly Kuuchuu Buranko's quirky way of doing this was too much for me to handle. I loved the look of the show and all but I really couldn't handle that nurse with her giant needle. I'm VERY much afraid of needles so every time she'd appear I'd instantly feel sick and a wave of anxiety would consume me.
Denki Groove makes another appearance in this show. Which is by far my favourite part of the show. The OP and ED are among my top favourites when it comes to openings and endings honestly. It might just be my bias towards Denki Groove being totally awesome though!
Wandering Son 4/10
Most people will dismiss this list right here and now if they haven't already! HAHA! I feel like I was the only person not to care about these gender confused children. And don't get me wrong here. I love figuring out your sexuality stories but when it revolves around children in the slowest pace possible like Wandering Son did, it just wasn't for me.
I will give it one credit though. I loved the way it looked. I'm a huge fan of artsy water colour pieces so this anime did wonders in that aspect.
BONUS!!!
It just feels wrong to me to compare a 3 episode TV special to whole series. Sure a lot of those series only have 11 episodes but I still feel it's just not fair. So Thermae Romae is in a category all of its own! I love stories about men doing manly awesome things. Especially when they are a part of history. This TV special doesn't disappoint and it's full of completely hilarious situations. Bathing has never been so much fun! Not even in Bathtime with Hinako & Hiyoko! Although I might be biased here since I LOVE OLD MEN!
Currently Airing:
Sakamichi no Apollon & Tsuritama currently have the same rating after 4 episodes being 8/10. I hope that Tsuritama might be able to leap up to a 9 and take over the #14 spot if it ends up getting a 9 I think it'll place in the #10 spot. I hope that Apollon won't drop down to a 7 and take over the #17 spot. Time will tell~ Maybe it'll jump up to a 9! I do like music and fish! noitaminA has finally proven to me after all these years that they don't screw around when it comes to music and anime.
Upcoming:
Robotics;Notes FALL - This one is the third in line for a Science Adventure series of games following Chaos;Head and Steins;Gate. I honestly have no faith in this one and think it will be garbage just like the first one was in this series.
Psycho-pass FALL - Dunno much about this one yet but I have hopes that this will kick ass based on the tease trailer I saw.
Natsuyuki Rendezvous SUMMER - Nice to see another josei making an appearance. I just hope it won't be as lame as the synopsis makes it out to be. Flowers and ghosts oh my! At least it's surely going to be pretty looking.
So yup! That was fun. 😛 I'll always look forward to all noitaminA shows no matter what they throw at me!
GD Star Rating
loading...
Day 35/366
Wandering Son is about kids trying to understand just who they are.
Both uniforms are pretty plain honestly. Boys wear the typical all black uniform. Girls get to wear a yellow skirt which I find to be very ugly paired up with a white shirt and a blue jacket. They get to wear thin red bows. I'm surprised the bow wasn't made to be yellow but that's probably for the better in the end. Plain outfits for a plain show.
Overall: Not wearing this no way.
GD Star Rating
loading...
This winter we got 20 shows. Quite a bit more from last years 12 or so. All shows that aired were watched. There are a few ova's that I didn't pick up but that's not an issue since they are related to series I haven't seen yet. Everyone should know by now that I make it a yearly goal to watch all anime that airs in the year. I've been doing that for the last 3 years. I find it pretty fun and it makes these posts awesome. Anyway onward with winter aired anime!
Winter is either really fun or kind of meh. Unlike the last 2 years this year I didn't get a 10/10 anime that aired which I found a little weird because pretty much every season I get one of those... "Everyone's"  top anime of the year/decade came out. Mahou Shoujo Madoka Magica was fun but I just couldn't get into it as much as everyone else. I do however love Kyubey very very much. I'd make a contract!  /人◕ ‿‿ ◕人\
Suite Pretty Cure has jumped to the top of the pretty cure franchise for me. It's quite awesome and exceeded my high expectations that Heartcatch created. I only hope that the upcoming Smile can match the awesomeness that has become Pretty Cure! <3 Siren!
Best Show of winter is Level E. It did wonderful things in a hilarious way. I laughed a lot. I only wish that it could have been longer. It needed just a little extra bit of something to be amazing. All the characters were really great. The show almost seemed like it was a parody of sorts for Men in Black since it was about aliens on earth but no one else knows about them.
Worst Show of winter is without a doubt is the oh so terrible Onii-chan no Koto Nanka Zenzen Suki Janain Dakara ne... So bad that most people watched this show with sccsav while drinking because that was the only possible way to get through this show. Unless you are me of course! Everything about this show is offensive...
Here's my big list of Best to Worst shows of winter 2011:
Level E 8/10
Suite Pretty Cure 8/10
Wolverine 8/10
Fractale 8/10
Mahou Shoujo Madoka Magica 7/10
Beelzebub (still airing) 7/10
Gosick 7/10
Kore wa Zombie desu ka? 7/10
Supernatural The Animation 7/10
Kimi ni Todoke 7/10
Dream Eater Merry 6/10
Freezing 6/10
Mitsudomoe 5/10
Cardfight!! Vanguard (still airing) 5/10
Infinite Stratos 5/10
Rio: Rainbow Gate 5/10
Wandering Son 4/10
Dragon Crisis 3/10
Starry Sky 2/10
Onii-chan no Koto Nanka Zenzen Suki Janain Dakara ne 1/10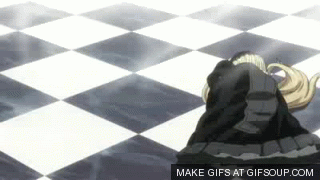 Surprise enjoyment: Supernatural The Animation was quite enjoyable. It probably helps a lot that I haven't seen the American show it originally is. I really like that ED. Beelzebub started off pretty weak but after a while I sank in and started to really like the characters.
Surprise fail: Gosick I honestly expected much more from. Sure it has a pass rating from me but I really just wanted to be wow'd by it and that never happened.
Honorable mentions: Rio: Rainbow Gate! Sharks, Gambling, and boobs! Fractale is a show everyone hated on but I still got a lot of enjoyment out of it regardless. Wolverine was super fun and Landon agrees! Wandering Son is my most hated noitaminA show. The only one I hate actually. Which is hilarious because everyone loves it.
GD Star Rating
loading...
Since I was so behind on all my current anime watching I decided to dedicate my Saturday, Sunday, and Monday to catching up with these titles. Earlier on in the week I watched a lot of shorts I had been meaning to watch for a while now along with tonnes of Gintama.
February 1-4
Gintama episodes 106-146+ both OVA's
Overall: I have come to the conclusion that the episodes revolving around the trannies and bathroom issues are by far my favourite episodes of the entire series. I hope I get a few more before I am finished but I can always look forward to Season 2 airing this spring. I also really enjoy the action packed story arcs. They are SO kick ass and generally have me watching none stop until they are finished. Such amazingly funny characters showing their super serious side to one another is just so special to me. Can't wait to keep going and see what laughs await me.
Jigokudou Reikai Tsuushin OVA
Overall: Fun and random mysterious supernatural ova. The animation was a little out there but it actually seemed fitting to add more mystery to it. There was 3 stories in one that somehow just flowed along like one big story. 45 minutes well spent!
Magical Girl Lyrical Nanoha Movie 1
Overall: WAY better than the series shitty Season 1.  It honestly was a great recap of it because it cut out all the crap and left in all the awesome. I watched Season 1 dubbed too so watching the movie subbed was a much better experience for that. I still love how the magical staff just talks in English and seems like it's the one in charge half the time. Good stuff and I can't wait to watch movie 2 even though it won't be out until 2012.
Paniponi Dash episodes 1-4
Overall: Started this on a whim because I didn't want to watch anything else I had at the moment. I had heard interesting things about it and since it is one of digitalboy's top 100 anime, I just had to check it out. Not much to say about it so far. It's humour is pretty hit and miss and of course it reminds me a lot of Lucky Star due to its weird parodies. I'm not sold on it yet but I'm not running away in fear.
Gundam Seed episodes 26-37
Overall: Slowly making progress on this show. I think around episode 35 I actually started to care what was going on simply because it got more interesting. Episode 26 was one huge recap too which helped me and my partner out since it had been a while since we had watched the show. Episode 27 brought us a new OP and we both agree that it is not as good as the other ones. I can't stand the bowling pin noises I can't help to hear in the song. It just sounds wrong and the new ED isn't on our good side either but it isn't as dislikes as the OP. If I had to pick one character that I don't hate in the slightest it would be Sai. He is just simply awesome. Mu La Flaga is also among my favourites along with the masked man. They make good rivals!
Hoshi ni Negai o OVA
Overall: Very much one of those weird Sci-Fi internet type shows. It's interesting enough but I can't really explain what went on cause stuff just happened.
Houkago no Pleiades OVA
Overall: VROOOOooooOooooM! Magical girls with a sponsorship from the car company Subaru have a lot of people scratching their heads wondering why. I personally just thought the ova was super fun and now I have magical girls to think about when I see Subaru cars on the road rather than the sexy car wash hunks that I saw in a commercial a few years ago!
Sonic: Night of the WereHog OVA
Overall: It was added to Anime-Planet so I watched it. I don't have much to add here except maybe I'm an animation watching whore...
Kanzen Shouri Daiteioh, Transformers: Scramble City, Kamen Rider SD, Shina Dark, Kigurumikku V3 OVA's I watched but have nothing of significance to say about them.
SHORTS: Kid's Castle, To Shoot Without Shooting, Aquatic, Dojoji, House of Flame, Briar Rose or The Sleeping Beauty, The Life of a Poet, Anthropo-Cynical Farce, Oni, Hanaori, Travel. These are all really weird older animations and most have to do with puppets. Some pretty weird and abstract stuff for sure. Kihachiro Kawamoto Film Works is where most of these came from and the others are from Koji Yamamura Film Works, which I can't wait to watch the rest of. If you are interested enough you'll look it up 😛
February 5
Heartcatch Precure episodes 46-49 END
Overall: What a wild finish to what I'd like to say is the best Pretty Cure series to date. I've put a lot of time into this franchise and I'm glad I've finally truly enjoyed a series from start to finish. I didn't have to be coursed into it after 20 episodes or so like most of the others to get enjoyment out of it. I love how this series all the girls are of very different ages and still manage to find common ground. Old learning from the young and vice versa. I will miss this series but I shall be eagerly awaiting the movie that is coming out soon!
Fractale episodes 2-4
Overall: I'm in love with this world. It gives you so much to think about and explore within it. I'm not fond of how we keep getting dicked around with the show in general though. It's rubbing me the wrong way and I know I'm not the only one feeling this as some people have already dropped it at this point. I'm willing to keep going with it though since I really do like it a lot.
Starry Sky episodes 5-7
Overall: Are there really fans for this show????
Wandering Son episodes 2-4
Overall: SLOW!!! I hate shows where each episode feels like movie length. I almost fell asleep 3 times. I don't overly care for the plot in general either. Nor do I really enjoy the art. It's pretty but it's so light that it just hurts my eyes after a while.
Kimi ni Todoke 2 episodes 2-4
Overall: This show is completely adorable but enraging at the same bloody time. The fact that I can relate to most of the girl characters kinda weirds me out at just how realistic this anime really is. I like that factor about it though and still look forward to a confession between our two very awkward love birds.
Astro Fighter Sunred episode 49
Overall: The egg dish that Vamp cooked up looked really good. I love this show so much and it gave me a great idea for a new blogging project that I hope to start up after my diet.
Mitsudomoe 2 episodes 3-5
Overall: Oddly season 1 didn't make me laugh nearly as much as season 2 seems to be making me. I'm very interested in these kind of shows that have a better S2 than their S1. At least that's from my opinion. The series started off weak with that first episode but has gotten better and better as it goes along. I actually look forward to a new episode each week where before I could have cared less.
Rio ep 2-5 episodes
Overall: Who thinks up these strange games? I find them to be very weird sometimes and very un-casino like. I really like the ED but only the first 20 seconds with the bunny girls doing leg lifts... Something about that is just awesome.
IS episodes 3-5
Overall: Fanservice fun is all I'm really getting out of this show. I do like the weird mecha design they got going though. Not much else to say about it honestly.
February 6
Freezing episodes 3-5
Overall: This really is starting to make me think of Queens Blade but with annoying male characters and in a school setting. These girls simply can not keep their clothing on which makes watching battles highly amusing. I love trying to guess which girl will flash a boob to us first. Episode 5 introduced a new girl joining the school and I think she'll end up being my favourite of the bunch. There's just something super adorable about her!
Gosick episodes 2-5
Overall: Episodes 2-3 on the ship was awesome. I think that story would have made a better anime on it's own than this one. Not overly fond of this Gothic loli but meh.
Cardfight!! Vanguard episodes 2-5
Overall: I'm weirded out that I've actually started to get into this show since I'm not generally interested in card battle shows in the slightest. I'm amused by how they imagine themselves battling as the cards and that they also make strange dying faces when they take damage. I'm also weirded out by the fact that I keep expecting or subconsciously wanting this to turn out like Hikaru no Go! I think I need some boardgame anime to make this weird feeling go away. Or MAYBE I'll be delightfully surprised...
Yumekui Merry episodes 2-5
Overall: I don't hate it but i don't have anything to really say about it either...
Index II episodes 13-17, Letter Bee 2 episodes 12-16, Super Robot Wars ~ The Inspector episodes 14-18
Overall: Not much to say about these. They are making some interesting progress as we slowly near the end. Index just got finished up with a pretty interesting arc. Letter Bee had some amazing progress but Lag certainly still cries... SRW is the same as ever. Entertaining but slightly boring at times.
Suite PreCure episode 1
Overall: I'm not sure how I feel about this yet. I'm always afraid of magical girl series that take a dive into music. Especially since this one reminds me a lot of Onegai my Melody which isn't very good at all... Time will tell. One thing that I do like about it is that the girls bicker a lot so far. This reminds me of Pretty Cure Max Heart which is one of my favourites in the franchise.
February 7
Star Driver episodes 15-18 & Bakuman episodes 14-17
Overall: Both series are coming along splendidly. I find myself enjoying Bakuman more and more with each episode that comes out where generally all I hear around me is moaning and complaining over how crappy it is. Oh well though.
Puella Magi Madoka Magica episodes 1-5
Overall: Re-watched this one from the start to see exactly what all the fuss is about. I still don't quite understand all the high praise but I do understand why people are freaking out over it as much as they are. I'm interested I'll give it that much but I still think it's trying a little too hard to bring forth a dark magical girl side where things have pretty sever consequences if you fail or falter. I really love the music though that is highly fitting for the series. Still getting use to the strange imagery but I can see how people would gobble that up since it's very different from the norm.
Dragon Crisis & Oniichan episodes 2-5
Overall: Yawn
Hime Chen! Otogi Chikku Idol Lilpri episodes 40-43
Overall: My singing magical girls are still going strong with each episode that flies by. I've come to really enjoy that they get new outfits with each new episode too. I simply LOVED the wedding dresses in episode 40 and in number 42 the skating theme was wonderful. Hello chii's girly side much? XD
Kore wa Zombie desu ka episodes 2-5
Overall: Funny stuff but it's gotten a little tiresome after the first 2 episodes. That first episode sure did bring in the masses with how random and hilarious it was. I still love the idea of a magical girl zombie that just happens to be a boy.
Wolverine episodes 3-5
Overall: Just seems to me like this is one action packed weird romance show. I do find however that the action is a lot of the same thing over and over again. I can always predict Logan getting beaten up but somehow winning or something happens where neither can fight it out any longer. The chick that is following him around seems to be a pretty useless character only around for revenge purposes. I do however really like that samurai that has his sword in his hand. Reminds me a lot of X which is AOK by me.
Beelzebub episodes 2-5 + OVA
Overall: I watched the ova first before resuming the episodes and came to realize that the ova basically summed up all these episodes so I feel like i've wasted over an hour on this series that I'm not entirely sure where it's going. I get that he's a demon baby and all but the gags and the baby himself is just plain annoying. I enjoy some of the humour but it's getting old.
~
Episode Count: 145 +  23 Specials/OVAs + 1 Movie

Manga Count: 0
GD Star Rating
loading...
I'll keep this short and sweet. After all if I really wanted to talk a lot about these shows I'd give them each their own posts 😛
* means I'll be looking forward to these series each week.
* Beelzebub shall be interesting to see where it goes. It tries a little too hard to be funny for my tastes but that's what shounen is all about. I really hope that demon baby gets pants at some point. For some reason seeing that little boys dong so often creeps me out. I do look forward to the fights that this show shall be bringing.
Dragon Crisis will be the second worst episode that I've watched this winter behind the Brother love show. I love dragons and all but I don't generally want them in loli form. I like them as REAL dragons. I feel like someone took a look at Niche from Letter Bee and was like I need to make her better somehow... Oh hey lets make her a dragon and put her into a box! YEAH that'll work!!! -.-
Dream Eater Merry AKA Yumekui Merry I didn't expect this show to interest me in the slightest honestly. It's giving off a Soul Eater vibe that I like though.
* Fractale is a delightful Yokohama Kaidashi Kikou with a plot. We visit a futuristic world that relies a lot on computers to make people happy. We weren't given much to chew on plot wise yet but it'll come in the next episode I'm sure. For now we are left with a girl who appears out of a pendant and our lead boy is shocked. Honestly I was too. Best OP and ED along side of Level E for me as well.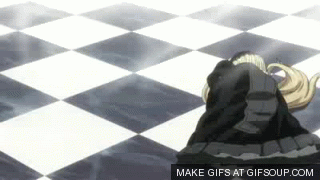 * Freezing was a whole lot of fun honestly. Violence, blood, and boobs. I could do without the boobs and ecchi moments but it still does add to the entertainment of the show. I shall have a lot of fun watching this show this season.
Gosick was a HUGE let down. I was actually expecting to like this one a lot because I do love mysteries but man... I hate the chick already and her male counterpart already shows signs of no spine. No thank you.
Haiyoru! Nyaruani: Remember My Love makes me wonder why they are making more of this. It was bad enough the first time around does it really need another part to it? I just don't get it.
IS: Infinite Stratos is Ladies vs Butlers with a sci-fi mecha twist. I relitivly enjoyed LvB so I actually liked this first episode even though it was painfully cliche. I shall look forward to seeing more of the mecha in this though as the 2 minutes or whatever it was at the beginning of the episode just wasn't enough for me to judge.
Kore Wa Zombie Desu Ka? probably had the most funny first episode of all airing this winter. I am afraid though that they will not be able to keep up with the pace that they have set and it will get stale. I hope I'm wrong but who knows with parody comidies. I do love my magical boy transformation scenes though and this one pleased me greatly. The ED for this show was pretty darn good too. Seeing those nipples was entertaining!
* Level E is probably the show I'm enjoying the most, along side of Fractale. I'm so glad I decided to blog it this winter so keep on the look out for those posts.
Oniichan no Koto Nanka Zenzen Suki Janain Dakara ne AKA I Don't Like You at All, Big Brother uhhhhg. I'm sure everyone has ripped into this one a whole lot already so what's one more bad review of it. I'll keep it brief though so lets just say that when a show makes me cringe in the first 10 seconds it's generally a bad omen.
Puella Magi Madoka Magica AKA Mahou Shoujo Madoka Magika very forgettable for me. I think people are pretty hyped up about this show but honestly it just kind put me to sleep since I wasn't interested in anything that happened. The art sure is pretty though.
Rio Rainbow Gate is lucky, shiny, boobs playing casino based card games. Card dealers battle it out to see who is the luckiest and win gate cards from each other. It's a little silly I must say and there are a lot of useless characters. I don't hate it yet but I really don't see why this got the green light either. I suppose someone out there needs their gambling beauty fetish filled in anime form.
Starry Sky is a strange reverse harem of sorts that is taking forever to get into what the show is suppose to be about. Maybe I just don't get it but I'm gonna blame the 10 minute episodes on this one. I probably would have dropped this show by now if it wasn't for the short episode length honestly. AND I kind do still want to see what is suppose to be going on here.
Wandering Son... Where a boy wants to be a girl and a girl wants to be a boy but shhhhhhhhhhhhhhhhhh it's a secret... oi I didn't enjoy this first episode at all. Took way too long to say what they wanted to say and then it just crawled by at a snails pace. I will say that it is pretty to look at though. Nice and pastel like.
* Wolverine was an interesting start honestly. I really liked the Canadian shout out with beer. Classy as ever. I'm questioning exactly what they are trying to do with this series still but from what I can make out of it, it'll be romance based with some awesome action. I do laugh at how Logan can stop bullets and kick ass at pretty much everything. But he can't beat a sword swung around by an old man. LOL!
In the Season 2 part we oddly only have 2 titles. I find this rare honestly because there's generally at least 4. But it being the winter season and all there is less all around so 2 is a good number here.
Mitsudomoe is still the same old show. We start off this season with a look at the newest Gachi Rangers movie or episode or whatever it was. I'm still not a fan of this show but I will admit that when it does hit a funny mark it is totally hilarious.
Kimi ni Todoke... ahhh... This season doesn't feel like a new one honestly and is more like it just keeps on going from the season one. We got an episode 00 to remind us what happened in the first series then episode 1 aired. This episode was about valentines day chocolates... I hate these episodes with a passion and watching stupid Sawako fuck up was just painful. I can not express how much I raged at her... Now this seems very negative but I actually do like the show... I think it's because it does remind me what it was like as a teenager with a first crush.
Overall: I'm a little sad that nothing totally blew me out of the water but I was given at least 5 maybe 7 shows that I think will please me. Oh yeah I completely forgot about Cardfight!! Vanguard... Lets just say this is WAY too shounen little boy for me... But if it'll be 12 episodes like I've heard I'll be able to sit through it.
GD Star Rating
loading...