Day 298/366
Infinite Stratos women power!
Delicious matching uniforms. Can always expect those when it comes to a military school! White, red, black. A nice and clean colour combo if I do say so myself. I kinda like how each uniform screams each characters own style yet still looks almost like everyone else.
Overall: Sure why not.
GD Star Rating
loading...
This winter we got 20 shows. Quite a bit more from last years 12 or so. All shows that aired were watched. There are a few ova's that I didn't pick up but that's not an issue since they are related to series I haven't seen yet. Everyone should know by now that I make it a yearly goal to watch all anime that airs in the year. I've been doing that for the last 3 years. I find it pretty fun and it makes these posts awesome. Anyway onward with winter aired anime!
Winter is either really fun or kind of meh. Unlike the last 2 years this year I didn't get a 10/10 anime that aired which I found a little weird because pretty much every season I get one of those... "Everyone's"  top anime of the year/decade came out. Mahou Shoujo Madoka Magica was fun but I just couldn't get into it as much as everyone else. I do however love Kyubey very very much. I'd make a contract!  /人◕ ‿‿ ◕人\
Suite Pretty Cure has jumped to the top of the pretty cure franchise for me. It's quite awesome and exceeded my high expectations that Heartcatch created. I only hope that the upcoming Smile can match the awesomeness that has become Pretty Cure! <3 Siren!
Best Show of winter is Level E. It did wonderful things in a hilarious way. I laughed a lot. I only wish that it could have been longer. It needed just a little extra bit of something to be amazing. All the characters were really great. The show almost seemed like it was a parody of sorts for Men in Black since it was about aliens on earth but no one else knows about them.
Worst Show of winter is without a doubt is the oh so terrible Onii-chan no Koto Nanka Zenzen Suki Janain Dakara ne... So bad that most people watched this show with sccsav while drinking because that was the only possible way to get through this show. Unless you are me of course! Everything about this show is offensive...
Here's my big list of Best to Worst shows of winter 2011:
Level E 8/10
Suite Pretty Cure 8/10
Wolverine 8/10
Fractale 8/10
Mahou Shoujo Madoka Magica 7/10
Beelzebub (still airing) 7/10
Gosick 7/10
Kore wa Zombie desu ka? 7/10
Supernatural The Animation 7/10
Kimi ni Todoke 7/10
Dream Eater Merry 6/10
Freezing 6/10
Mitsudomoe 5/10
Cardfight!! Vanguard (still airing) 5/10
Infinite Stratos 5/10
Rio: Rainbow Gate 5/10
Wandering Son 4/10
Dragon Crisis 3/10
Starry Sky 2/10
Onii-chan no Koto Nanka Zenzen Suki Janain Dakara ne 1/10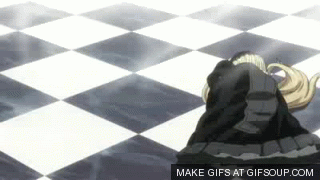 Surprise enjoyment: Supernatural The Animation was quite enjoyable. It probably helps a lot that I haven't seen the American show it originally is. I really like that ED. Beelzebub started off pretty weak but after a while I sank in and started to really like the characters.
Surprise fail: Gosick I honestly expected much more from. Sure it has a pass rating from me but I really just wanted to be wow'd by it and that never happened.
Honorable mentions: Rio: Rainbow Gate! Sharks, Gambling, and boobs! Fractale is a show everyone hated on but I still got a lot of enjoyment out of it regardless. Wolverine was super fun and Landon agrees! Wandering Son is my most hated noitaminA show. The only one I hate actually. Which is hilarious because everyone loves it.
GD Star Rating
loading...
Since I was so behind on all my current anime watching I decided to dedicate my Saturday, Sunday, and Monday to catching up with these titles. Earlier on in the week I watched a lot of shorts I had been meaning to watch for a while now along with tonnes of Gintama.
February 1-4
Gintama episodes 106-146+ both OVA's
Overall: I have come to the conclusion that the episodes revolving around the trannies and bathroom issues are by far my favourite episodes of the entire series. I hope I get a few more before I am finished but I can always look forward to Season 2 airing this spring. I also really enjoy the action packed story arcs. They are SO kick ass and generally have me watching none stop until they are finished. Such amazingly funny characters showing their super serious side to one another is just so special to me. Can't wait to keep going and see what laughs await me.
Jigokudou Reikai Tsuushin OVA
Overall: Fun and random mysterious supernatural ova. The animation was a little out there but it actually seemed fitting to add more mystery to it. There was 3 stories in one that somehow just flowed along like one big story. 45 minutes well spent!
Magical Girl Lyrical Nanoha Movie 1
Overall: WAY better than the series shitty Season 1.  It honestly was a great recap of it because it cut out all the crap and left in all the awesome. I watched Season 1 dubbed too so watching the movie subbed was a much better experience for that. I still love how the magical staff just talks in English and seems like it's the one in charge half the time. Good stuff and I can't wait to watch movie 2 even though it won't be out until 2012.
Paniponi Dash episodes 1-4
Overall: Started this on a whim because I didn't want to watch anything else I had at the moment. I had heard interesting things about it and since it is one of digitalboy's top 100 anime, I just had to check it out. Not much to say about it so far. It's humour is pretty hit and miss and of course it reminds me a lot of Lucky Star due to its weird parodies. I'm not sold on it yet but I'm not running away in fear.
Gundam Seed episodes 26-37
Overall: Slowly making progress on this show. I think around episode 35 I actually started to care what was going on simply because it got more interesting. Episode 26 was one huge recap too which helped me and my partner out since it had been a while since we had watched the show. Episode 27 brought us a new OP and we both agree that it is not as good as the other ones. I can't stand the bowling pin noises I can't help to hear in the song. It just sounds wrong and the new ED isn't on our good side either but it isn't as dislikes as the OP. If I had to pick one character that I don't hate in the slightest it would be Sai. He is just simply awesome. Mu La Flaga is also among my favourites along with the masked man. They make good rivals!
Hoshi ni Negai o OVA
Overall: Very much one of those weird Sci-Fi internet type shows. It's interesting enough but I can't really explain what went on cause stuff just happened.
Houkago no Pleiades OVA
Overall: VROOOOooooOooooM! Magical girls with a sponsorship from the car company Subaru have a lot of people scratching their heads wondering why. I personally just thought the ova was super fun and now I have magical girls to think about when I see Subaru cars on the road rather than the sexy car wash hunks that I saw in a commercial a few years ago!
Sonic: Night of the WereHog OVA
Overall: It was added to Anime-Planet so I watched it. I don't have much to add here except maybe I'm an animation watching whore...
Kanzen Shouri Daiteioh, Transformers: Scramble City, Kamen Rider SD, Shina Dark, Kigurumikku V3 OVA's I watched but have nothing of significance to say about them.
SHORTS: Kid's Castle, To Shoot Without Shooting, Aquatic, Dojoji, House of Flame, Briar Rose or The Sleeping Beauty, The Life of a Poet, Anthropo-Cynical Farce, Oni, Hanaori, Travel. These are all really weird older animations and most have to do with puppets. Some pretty weird and abstract stuff for sure. Kihachiro Kawamoto Film Works is where most of these came from and the others are from Koji Yamamura Film Works, which I can't wait to watch the rest of. If you are interested enough you'll look it up 😛
February 5
Heartcatch Precure episodes 46-49 END
Overall: What a wild finish to what I'd like to say is the best Pretty Cure series to date. I've put a lot of time into this franchise and I'm glad I've finally truly enjoyed a series from start to finish. I didn't have to be coursed into it after 20 episodes or so like most of the others to get enjoyment out of it. I love how this series all the girls are of very different ages and still manage to find common ground. Old learning from the young and vice versa. I will miss this series but I shall be eagerly awaiting the movie that is coming out soon!
Fractale episodes 2-4
Overall: I'm in love with this world. It gives you so much to think about and explore within it. I'm not fond of how we keep getting dicked around with the show in general though. It's rubbing me the wrong way and I know I'm not the only one feeling this as some people have already dropped it at this point. I'm willing to keep going with it though since I really do like it a lot.
Starry Sky episodes 5-7
Overall: Are there really fans for this show????
Wandering Son episodes 2-4
Overall: SLOW!!! I hate shows where each episode feels like movie length. I almost fell asleep 3 times. I don't overly care for the plot in general either. Nor do I really enjoy the art. It's pretty but it's so light that it just hurts my eyes after a while.
Kimi ni Todoke 2 episodes 2-4
Overall: This show is completely adorable but enraging at the same bloody time. The fact that I can relate to most of the girl characters kinda weirds me out at just how realistic this anime really is. I like that factor about it though and still look forward to a confession between our two very awkward love birds.
Astro Fighter Sunred episode 49
Overall: The egg dish that Vamp cooked up looked really good. I love this show so much and it gave me a great idea for a new blogging project that I hope to start up after my diet.
Mitsudomoe 2 episodes 3-5
Overall: Oddly season 1 didn't make me laugh nearly as much as season 2 seems to be making me. I'm very interested in these kind of shows that have a better S2 than their S1. At least that's from my opinion. The series started off weak with that first episode but has gotten better and better as it goes along. I actually look forward to a new episode each week where before I could have cared less.
Rio ep 2-5 episodes
Overall: Who thinks up these strange games? I find them to be very weird sometimes and very un-casino like. I really like the ED but only the first 20 seconds with the bunny girls doing leg lifts... Something about that is just awesome.
IS episodes 3-5
Overall: Fanservice fun is all I'm really getting out of this show. I do like the weird mecha design they got going though. Not much else to say about it honestly.
February 6
Freezing episodes 3-5
Overall: This really is starting to make me think of Queens Blade but with annoying male characters and in a school setting. These girls simply can not keep their clothing on which makes watching battles highly amusing. I love trying to guess which girl will flash a boob to us first. Episode 5 introduced a new girl joining the school and I think she'll end up being my favourite of the bunch. There's just something super adorable about her!
Gosick episodes 2-5
Overall: Episodes 2-3 on the ship was awesome. I think that story would have made a better anime on it's own than this one. Not overly fond of this Gothic loli but meh.
Cardfight!! Vanguard episodes 2-5
Overall: I'm weirded out that I've actually started to get into this show since I'm not generally interested in card battle shows in the slightest. I'm amused by how they imagine themselves battling as the cards and that they also make strange dying faces when they take damage. I'm also weirded out by the fact that I keep expecting or subconsciously wanting this to turn out like Hikaru no Go! I think I need some boardgame anime to make this weird feeling go away. Or MAYBE I'll be delightfully surprised...
Yumekui Merry episodes 2-5
Overall: I don't hate it but i don't have anything to really say about it either...
Index II episodes 13-17, Letter Bee 2 episodes 12-16, Super Robot Wars ~ The Inspector episodes 14-18
Overall: Not much to say about these. They are making some interesting progress as we slowly near the end. Index just got finished up with a pretty interesting arc. Letter Bee had some amazing progress but Lag certainly still cries... SRW is the same as ever. Entertaining but slightly boring at times.
Suite PreCure episode 1
Overall: I'm not sure how I feel about this yet. I'm always afraid of magical girl series that take a dive into music. Especially since this one reminds me a lot of Onegai my Melody which isn't very good at all... Time will tell. One thing that I do like about it is that the girls bicker a lot so far. This reminds me of Pretty Cure Max Heart which is one of my favourites in the franchise.
February 7
Star Driver episodes 15-18 & Bakuman episodes 14-17
Overall: Both series are coming along splendidly. I find myself enjoying Bakuman more and more with each episode that comes out where generally all I hear around me is moaning and complaining over how crappy it is. Oh well though.
Puella Magi Madoka Magica episodes 1-5
Overall: Re-watched this one from the start to see exactly what all the fuss is about. I still don't quite understand all the high praise but I do understand why people are freaking out over it as much as they are. I'm interested I'll give it that much but I still think it's trying a little too hard to bring forth a dark magical girl side where things have pretty sever consequences if you fail or falter. I really love the music though that is highly fitting for the series. Still getting use to the strange imagery but I can see how people would gobble that up since it's very different from the norm.
Dragon Crisis & Oniichan episodes 2-5
Overall: Yawn
Hime Chen! Otogi Chikku Idol Lilpri episodes 40-43
Overall: My singing magical girls are still going strong with each episode that flies by. I've come to really enjoy that they get new outfits with each new episode too. I simply LOVED the wedding dresses in episode 40 and in number 42 the skating theme was wonderful. Hello chii's girly side much? XD
Kore wa Zombie desu ka episodes 2-5
Overall: Funny stuff but it's gotten a little tiresome after the first 2 episodes. That first episode sure did bring in the masses with how random and hilarious it was. I still love the idea of a magical girl zombie that just happens to be a boy.
Wolverine episodes 3-5
Overall: Just seems to me like this is one action packed weird romance show. I do find however that the action is a lot of the same thing over and over again. I can always predict Logan getting beaten up but somehow winning or something happens where neither can fight it out any longer. The chick that is following him around seems to be a pretty useless character only around for revenge purposes. I do however really like that samurai that has his sword in his hand. Reminds me a lot of X which is AOK by me.
Beelzebub episodes 2-5 + OVA
Overall: I watched the ova first before resuming the episodes and came to realize that the ova basically summed up all these episodes so I feel like i've wasted over an hour on this series that I'm not entirely sure where it's going. I get that he's a demon baby and all but the gags and the baby himself is just plain annoying. I enjoy some of the humour but it's getting old.
~
Episode Count: 145 +  23 Specials/OVAs + 1 Movie

Manga Count: 0
GD Star Rating
loading...
Here's a totally lazy picture post from Scamp's chart with my picks circled. (Although considering I had to tag the post with all this anime it sure didn't feel lazy at all...)
Click image to actually read it. 😛 (Yay Paint!)
I didn't include any OVA's, specials or any of that stuff. I honestly don't understand why people get so excited about those series as much as they do. The air dates are so random/spread apart that it's hard to care a lot about them until they are completely finished and actually available. That just might be my point of view on the matter though... I really don't like waiting around for episode 2 to come out 6+++ months later...
I also skipped out on 2 kiddy shows (Cardfight Vanguard and Usagigoya) that are at the bottom of the original chart. No one really cares about those 2 anime anyway. 😛 11 out of 20 anime in this list are ones I'm looking forward so that'll be fun. Sad that 9 of those don't look so good to me but I'm sure one or 2 among those titles will shine through to enjoyment for me.
The 2 anime I'm most looking forward to are Level E and Wolverine. I hope they live up to what I want them to. Ironman didn't disappoint me so I don't think Wolverine will either.
The anime I facepalm at the most that will be airing is Oniichan no Koto Nanka Zenzen Suki Janain Dakara ne AKA I Don't Like You at All, Big Brother! It feels like they are trying to take Ore no Imouto ga Konna ni Kawaii Wake ga Nai AKA My Little Sister Can't Be This Cute (long titles are long...) and turn it into incest... Which to be honest is what a lot of people want from OreNo Imouto... We'll see if it holds out though. I don't have high hopes for it at all.
GD Star Rating
loading...